Your Customers Could Save up to £200 a Year with Wiser: NEW ENERGY-SAVING RESEARCH RELEASED
New energy-saving research shows that significant energy savings can be delivered by moving beyond the current minimum standards for heating controls. Here's how:
Homeowners upgrading from basic thermostat controls to Wiser multi-zone smart heating could save up to £200* a year in energy bills, that's almost 20% for the average 3-4 bedroom home. Read on for more on these findings.
How Can You Help Your Customers Save up to £200 a Year with Wiser?
1. Check the existing heating controls
By upgrading basic Class I on/off heating controls to a smart thermostat system by Wiser saves up to 12% energy, even without multi-room heating control. The research also showed these savings were largely independent of how a user interacted with the system, making this figure widely achievable for most households.
Wiser top tip: For more information on what class heating controls fall into, check the technical information, or for Drayton products, check the product's datasheet in our Drayton online documents section.
2. Already have a programmable thermostat?
Even if a programmable non-connected thermostat is already installed, customers can still save up to 6% with smart heating by Wiser, thanks to easier heating control away from home, allowing changes to be made that stop energy wastage in its tracks.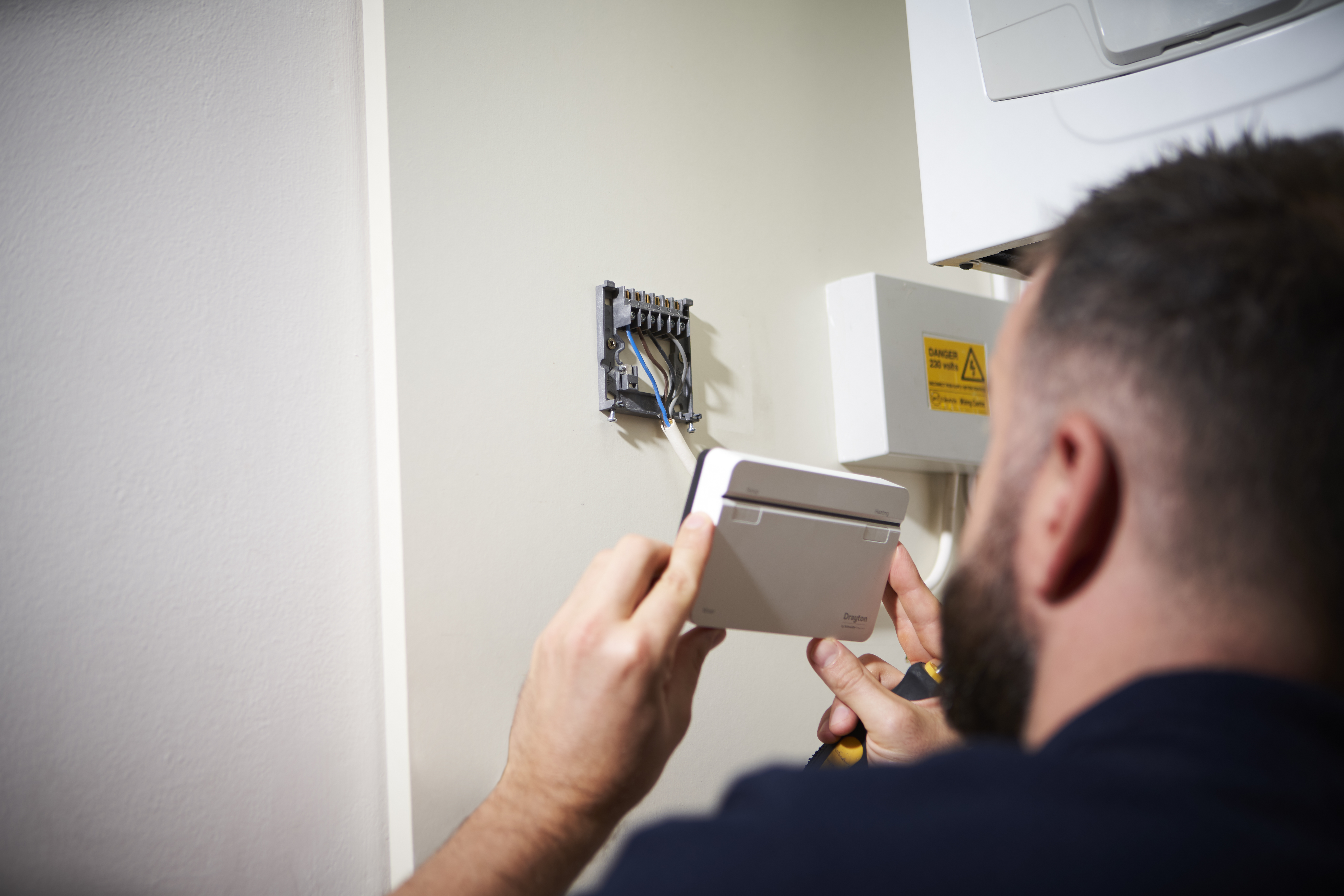 Wiser top tip: If the current programmer is fitted via a standard UK wallplate, installing Wiser smart heating is as easy as unclipping the old and clipping on the new Wiser HubR, then simply follow instructions in the app to pair the wireless devices.
3. Go multi-room
Wiser's multi-room smart heating control saves a further 19% energy, simply install the smart radiator thermostats in rooms other than the living room (typically heated most often) to prevent energy wastage caused by overheating unused rooms.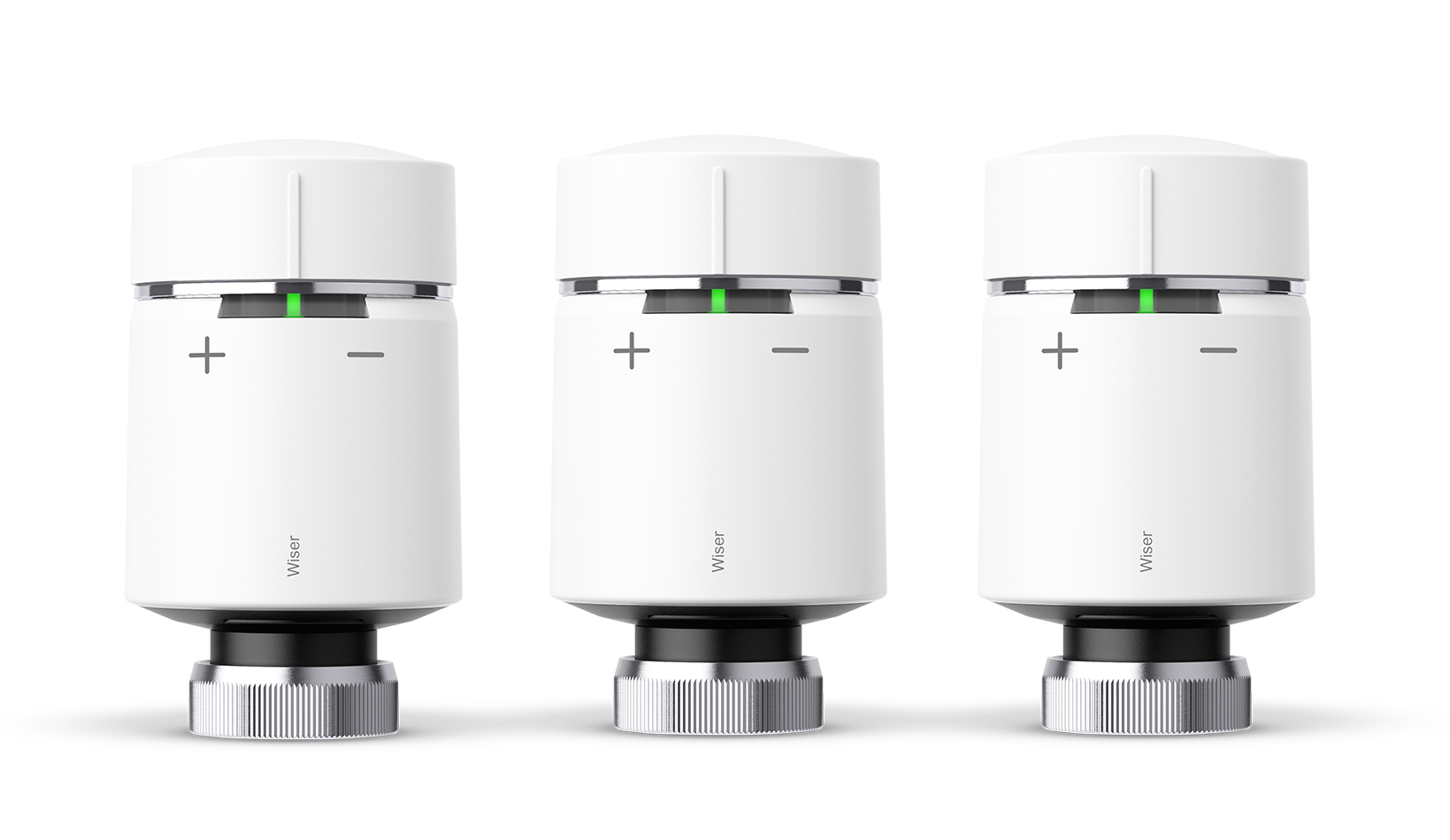 Wiser top tip: Smart radiator thermostats by Wiser are available in Wiser Multi-Zone Kits and individually, so expanding a system is easy and affordable.
4. Make the Wiser Heat App the home's heating control panel
Thanks to Wiser's energy saving smart modes, available in the Wiser Heat app, your customers can save up to £40 more a year just by enabling them with a tap.
Away Mode
Enable Away Mode from anywhere to turn the heating down to a minimum level to prevent heating an empty home. For optimum savings, automate Away Mode using geofencing and an easy IFTTT integration to save up to 24% more energy.
Eco Mode
This innovative feature learns about the thermal properties of a home and turns the boiler off early to save energy, saving up to 7% more energy.
Wiser top tip: The Wiser Heat app is free to download on both iOS and Android devices, provides feedback on system performance and energy savings via Insights, plus handy local weather data.
By making the most of Wiser multi-room smart heating and its smart modes as shown above, your customers could save up to £200 a year on heating bills when upgrading from basic Class I on/off heating controls.
With the average Wiser setup cost at around £300 for an average 3-bed house, Wiser could pay for itself in energy savings in less than 2 years.
Learn More About Wiser
For more great reasons to recommend Wiser to your customers, watch our Wiser Installer Training Series on YouTube today.
Become a Wiser Approved installer for free today, simply sign up for our online Wiser training and start reaping the benefits; get exclusive discounts on Wiser products, extended warranties and priority technical support.
You can buy Wiser today on Amazon or browse all our products and stockists.
For more information, advice and Wiser FAQs, visit our Support page.
Who did this research?
Wiser and Drayton are part of and work closely with the British Electrotechnical and Allied Manufacturers' Association, or BEAMA, who conduct and publish industry research that provides a valuable link between domestic industries and the UK Government, supporting the UK in its goal to be net zero by 2050.
*The above findings were the resulted of research carried out by Salford University on behalf of BEAMA between 2018 and 2020.
In the trade?
Heating installer, plumber, or electrician? Join The Drayton Community Facebook group today to learn, chat and share with other professionals.
Back to news